Contact Information
P.O. Box 10339
Rockville, MD 20849
240-645-2214
310-388-8449 (fax)
admin@arcmanor.com
Arc Manor is an award-winning publisher based in Rockville, Maryland


ORDERING INFORMATION
Paper Products
We do not sell paper products directly in the normal course of business except for large orders.
Large orders are defined as 30+ copies of a single title in one order.
Retail customers: Please use an online retailer like Amazon.com or Barnes and Noble.com
to purchase our titles
Wholesale and institutional dealers: Please buy from Ingram or Baker & Taylor.
Digital Products
Some of our digital products (ebooks) are available directly from us.
Please select from the imprint below to check availibility.
All our digital products are available through major online retailers
like Amazon.com or Barnes and Noble.com
You may contact us at sales@ArcManor.com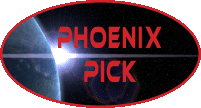 Phoenix Pick publishes science fiction and fantasy (and related) books. The imprint re-prints many classics in the
genre, plus new works by select authors. Authors include Robert A. Heinlein, Robert Silverberg, Mercedes
Lackey, Mike Resnick, Kevin J. Anderson, Nancy Kress, Larry Niven and many more.



A magazine of science fiction and fantasy published every two months by Phoenix Pick. Online, digital, paper.


Teaming up best-selling science fiction and fantasy authors with newer writers. This critically acclaimed sereies
features authors such as Mercedes Lackey, Kevin J. Anderson, Eric Flint, and Harry Turtledove.


Classic science fiction and fantasy books with annotated texts and commentary by
Alexei and Cory Panshin and Paul Cook.


A selction of fine humor by P.G. Wodehouse.


An award-winning service for self-publishers and independent publishers.
Give your book that distinctive professional look.
Copyright © Arc Manor, LLC 2007-2013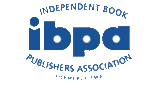 Member, Independent Book
Publisher's Association